Simple Decor For Bachelor Apartments
There's really no other way to say it – bachelor apartments are small. This means that your place can start to look really cluttered, really fast. While you need all the essential furnishings, it's also nice to add a bit of personality to the space. Adding decor to a small apartment can be tricky. Too little, and the space looks bare and impersonal; too much, and it looks disorganized.
The best advice for decorating a bachelor rental apartment is to keep it simple. How? Here are some decor ideas for your small apartment.
Area rugs
Area rugs are the best way to add visual interest to a space without cluttering it. Rugs come in different colours, patterns, shapes and sizes, so you can find some to suit your space. Because furnishings are placed on top of them, rugs don't take away square footage, which is so precious in bachelor apartments.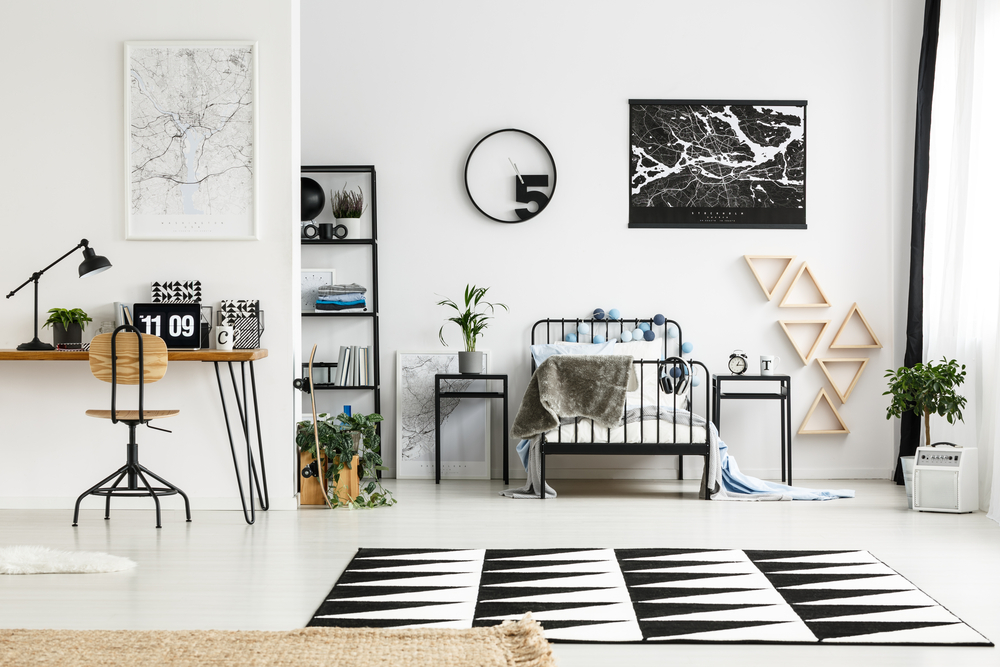 Throw pillows
If you have a small couch, daybed or convertible sofa (since your bedroom and living room are often one and the same in a bachelor), you can introduce colour and pattern through decorative throw pillows. They're kind of practical, as well, since they add to the comfort of the couch.
Storage boxes
Tidying-up expert Marie Kondo is a big fan of practical, yet esthetically beautiful, storage boxes. Since vertical storage is best for bachelor apartments, having shelving is so important. The best way to maximize your use of space on the shelves is to store items in boxes. You can stack the boxes among other items, such as books and framed photos. You can put treasured keepsakes in the boxes, or practical items, such as spare keys.
Wall art
Rather than having a lot of knick-knacks cluttering up surfaces, put your art on the walls! Decorate using art prints, hanging tapestries, clocks, framed photographs, vinyl decals, wooden signs and more. Don't go overboard, though; because you have a small apartment, too much wall art in a tiny space can make it look and feel smaller. Be very deliberate in your placement to anchor the eye. A mirror, for example, can really make a room look bigger when hung in a strategic spot in the apartment.
Basically, the key to decorating a small apartment is to add decor to areas where it will not occupy more space. You want your decor to improve the look and feel of the space, not add clutter.
If you need an affordable rental, use Gottarent.com to search for bachelor apartments for rent in your area. While they are small, bachelor units are a great way to rent for cheaper and still enjoy a good quality of life. Start searching today.