From Shabby To Chic – Making Old Furniture New To You
When moving into your first rental apartment or rental house, you might end up with an eclectic mix of second-hand furniture from family and friends. While you're grateful for the furniture, it's likely outdated and not to your personal tastes. Free is free, so don't turn that stuff down – but you don't have to live with it as-is, either. After all, you have to furnish your rental apartment, so do what you can to stay on budget.
Spruce up second-hand furniture to make your rental apartment feel more like home! Try some DIY projects and inexpensive upgrades to make it work.
Couch covers
If you ended up with Grandma's floral couch to furnish your living room, it likely doesn't match your esthetic. But if Grandma barely sat on it and kept it under a protective layer of clear plastic, it's probably in incredible condition. Make it work with slipcovers!
If you're skilled with a sewing machine, you can get some discount fabric and DIY your own slipcovers. If you're not that crafty, you can look for some inexpensive versions online in a colour or pattern that's more your style.
You can also slipcover living room chairs. Slipcovers are way more affordable than paying to reupholster couches and chairs.
Laminate furniture
If you end up with some cheap fake wood laminate furniture, such as a shelf, desk, dresser and/or cabinet, don't despair. Yes, old-school wood laminate furniture looks tacky, dated and shabby – but you can fix it.
You can paint laminate furniture without sanding! If any laminate strips are peeling, glue them down and smooth the edges. Once that's done, you can start priming it. Priming the laminate is a crucial step, because straight paint won't stick to the shiny surface without it. Primer will also cover the wood grain pattern, so that your chosen colour applies without anything showing through.
Apply the paint after the primer has fully dried. If you need more than one coat, allow the first layer to dry before applying the second. Of course, if you're doing a cupboard or dresser remove all hardware and drawers before painting. Paint drawers separate from the body of the piece. Lastly, seal the paint with a clear protective finish.
You can put the original hardware back on or add something more your style.
Spray paint
When you're looking for a quick update, spray-paint kitchen chairs, side tables and patio furniture. For metal items, such as patio tables and chairs, you can buy rust- and water-resistant spray paint for quick and easy updates. Add some colour or refresh old pieces. If your apartment has a balcony, you can add your parents' old metal bistro set so that you can enjoy your morning coffee outdoors. If you have a rental house, it can be nice to have outdoor seating.
Spray paint works on other types of furniture, as well. It comes in tons of bright colours, if you're looking for something unique.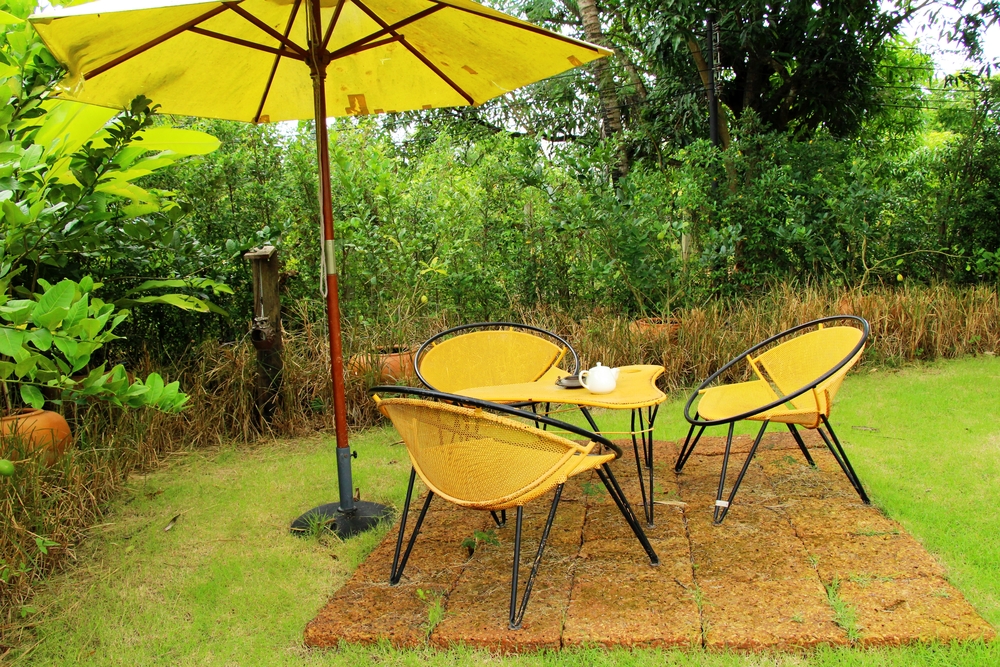 Are you hunting for an apartment for rent? A house for rent? Start your search using Gottarent.com. Find rentals in your community so that you can start upcycling your hand-me-down furniture!